Northridge Crossing Apartments & Townhomes offers one, two, and three-bedroom apartments and townhomes for you to choose from. We are conveniently located in north McPherson with easy access to the area's major thoroughfares. Our pet-friendly community features beautiful lush landscaping, ample parking, and generous living space in our oversized apartments and townhomes. We invite you to come tour our community and see why Northridge Crossing is a great place to call home!
TOP 5 PLACES TO GO IN AND AROUND MCPHERSON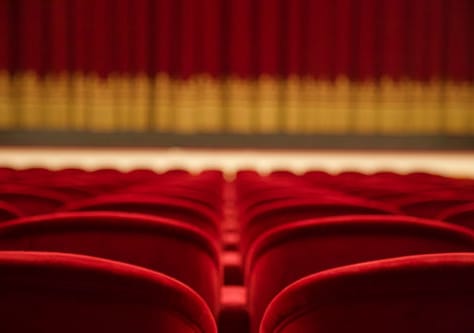 Originally opening in 1889, the 500-seat McPherson Opera House on Main Street in the heart of Downtown was saved from demolition to undergo an impeccable full restoration between 2006 and 2010. The ornate auditorium now hosts everything from music groups, plays, orchestras and operas, to movies, parties, and much more! The Opera House is acclaimed by both performers and patrons alike for its fantastic acoustics and intimate charm.

In addition to the auditorium, the Opera House is home to a variety of rental facilities available for community events, meetings, weddings, and private gatherings of all sorts. The Grand Ballroom has a capacity of nearly 100 guests, while several meeting rooms make the perfect destination for your next corporate event, club meeting, or class. Apt. 6 Resale & Consignment store features décor, antiques, furniture, clothes, and more, with proceeds benefiting the Opera House!


219 S Main St Suite 4843 McPherson, KS 67460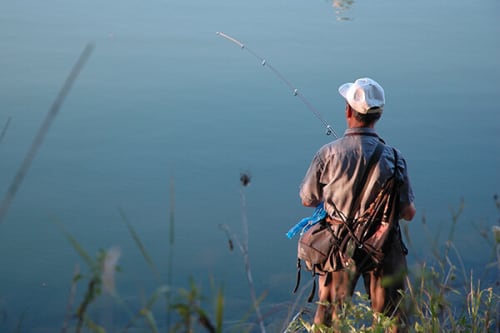 Just a short drive northeast from town, 46-acre McPherson State Fishing Lake is a popular local destination for anglers and outdoor enthusiasts. Adjacent to the lake, the 2,500-acre Maxwell Wildlife Refuge is home to bison, elk, and a variety of native prairie flora and fauna. Hiking trails abound surrounding the lake, and camping is available via primitive and modern campsites, as well as a furnished cabin scattered across more than 250 acres.

A bit further east, near Hillsboro, Marion Reservoir offers additional opportunities for fishing, boating, camping, hiking, and water sports like water skiing, wakeboarding and jet skiing, while Kanopolis Lake to the northwest offers much of the same. A bit closer to home, Lakeside Park Lagoon gives anglers a chance to put a line in the water without leaving town! For hunters, McPherson Valley Wetlands and Uplands offer over 4,500 acres of hunting for waterfowl, pheasants, quail, dove, and white-tail deer.


2450 Pueblo Rd Canton, KS 67428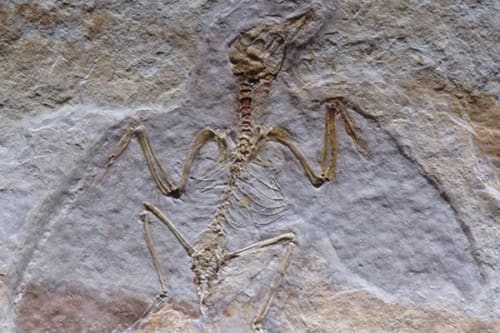 Located on Kansas Avenue near Lakeside Park, the McPherson Museum is dedicated to the preservation of local history and culture. Beginning in 1890 from the geology and paleontology collections of McPherson College, the Museum has evolved and expanded over the years to include artifacts spanning from prehistoric, through Native American, pioneer, and modern eras. The Museum currently features more than 25,000 items in the permanent collection, supplemented by temporary exhibits.

Facilities at the Museum can also be rented for private gatherings, as well as host community events and educational programs. Within the Julia J. Mingenback Hospitality Center, the Kansas Gift Shop offers an impressive selection of McPherson and Kansas-themed gifts, souvenirs, décor, clothing, books, and much more! Downtown on Main Street, The Clayworks features studios and galleries for budding local artists to create and display their works.


1111 E Kansas Ave McPherson, KS 67460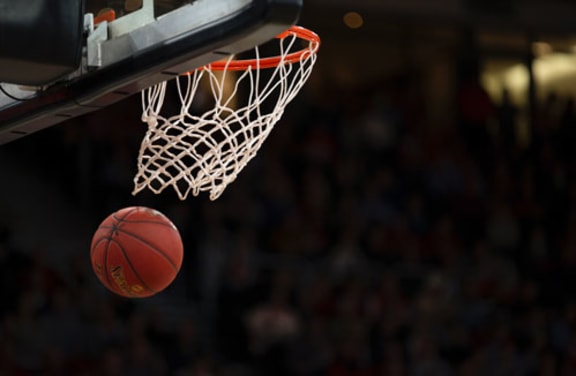 As members of the NAIA's Kansas Collegiate Athletic Conference, the McPherson College Bulldogs compete in fifteen varsity men's and women's sports. The Bulldog football team plays home games at 4,000-seat McPherson Stadium, while men's and women's basketball and volleyball host opponents at the intimate McPherson Sport Center on campus. The Bulldogs also field teams in baseball, softball, soccer, golf, tennis, and track & field.

You won't get far in McPherson without running into fans donning the Bulldog's signature red and white, but fans also go wild for the McPherson High Bullpups and the Central Christian College Tigers. The McPherson area has a rich athletic heritage, with the McPherson Globe Refiners AAU basketball team that comprised the first-ever United State Olympic basketball team at the 1936 Summer Olympic games in Berlin, Germany.


1600 E Euclid McPherson, KS 67460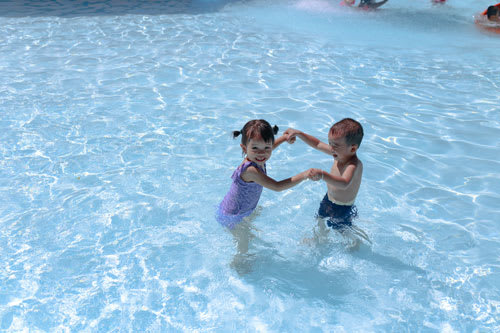 Within Lakeside Park east of Downtown, McPherson Water Park is the perfect place to catch some rays or cool off on a hot Kansas summer day. The zero-depth entry pool and splash pad are perfect for younger patrons, while several water slides and a diving well are great for those looking for an adrenaline rush! When you're ready to relax, kick back on a lounge chair or grab a tube and float down the 500-foot lazy river snaking throughout the Park.

Lakeside Park also offers a disc golf course, fishing, playgrounds, and picnic facilities throughout. The City of McPherson is replete with parks, including Challengers Park with a playground, basketball and tennis courts, volunteer-built Hess Park, Homeside Park featuring t-ball and coach-pitch practice fields, Oak Grove Park with a skatepark and softball & baseball diamonds, as well as Linnea Park, Sunflower Trail Park, Tall Grass Park for toddlers, Wall, Whitlock Park, and Wickersham Park.


511 N Lakeside Dr McPherson, KS 67460

TOP 5 CAN'T-MISS MCPHERSON DINING DESTINATIONS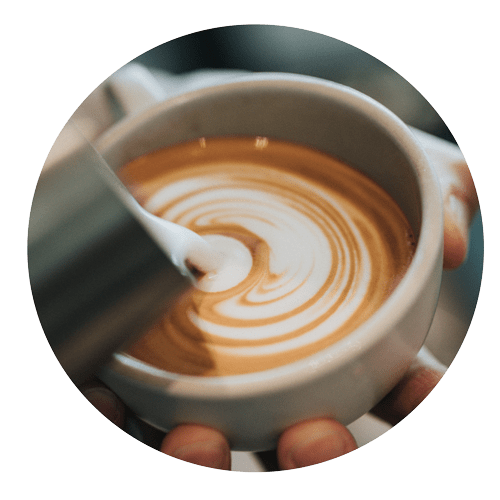 Best Breakfast
Faithfully serving McPherson since 1977, Neighbors Café in the heart of Downtown offers up no-frills, made-from-scratch diner fare. From breakfast staples like bacon and egg, pancakes and biscuits & gravy, to meatloaf, club sandwiches, and chicken fried steak for the lunch crowd, there's always something tasty to try at Neighbors. Don't forget to save room for their delicious desserts!
204 S Main St McPherson, KS 67460



Best Barbecue
Woodie's Smokehouse BBQ off Kansas Avenue on the eastern edge of the city is a local favorite for pit-smoked barbecue from ribs and brisket, to pulled pork, and link sausage, all paired with mouth-watering fixins' like sweet smoked beans, okra, cole slaw, potato salad and mac & cheese. Wash it down with a tall cup of sweet tea, or lemonade and cap off your meal with Woodie's famous fried bread pudding!
2100 E Kansas Ave McPherson, KS 67460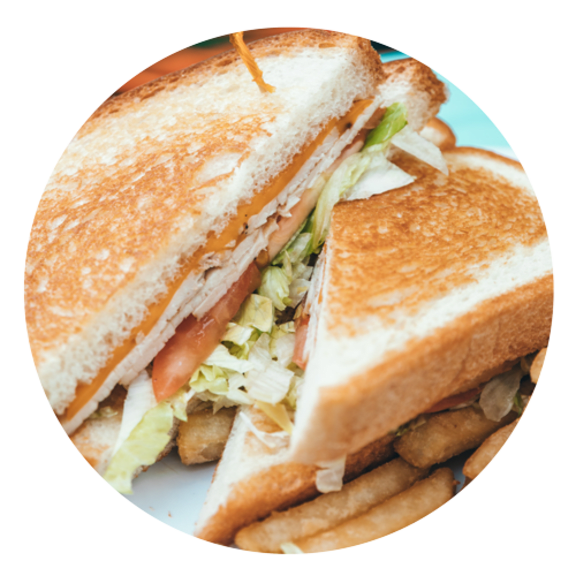 Best Sandwich
Nestled into their cozy location on Main Street downtown, Main Street Deli has been turning out scratch-made pies, cakes, cookies and quiche, as well as an excellent assortment of delicious deli soups, salads, wraps, and sandwiches for nearly 30 years! Popular sandwiches include The General, Birdseye and Pioneer, and the broccoli cheese and potato bacon soups are always a big hit.
108 S Main St McPherson, KS 67460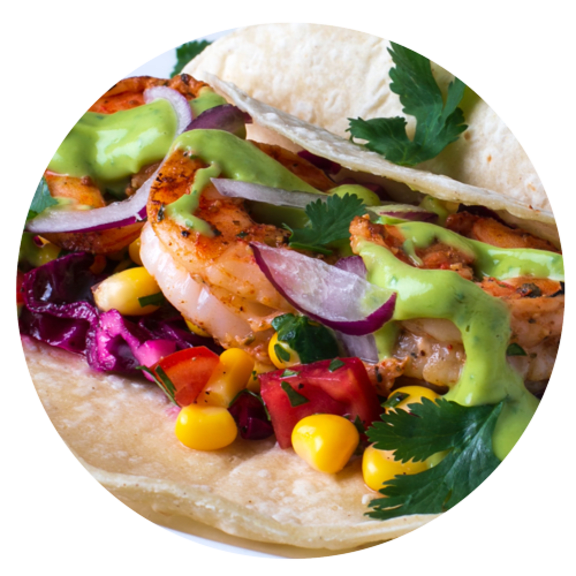 Best Mexican Food
Centrally-located near the intersection of Main and Kansas, Tres Amigos Restaurant serves up mouth-watering authentic Mexican and southwestern cuisine. Start with fresh-made tortilla chips and guacamole or queso, then choose from Mexican staples like tacos, fajitas, burritos, enchiladas, and wash down your meal with a frozen margarita or ice-cold Mexican beer!
121 W Marlin St Suite 100 McPherson, KS 67460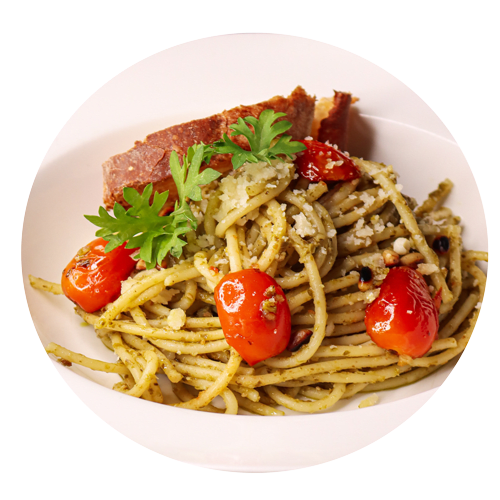 Best Italian Food
Husband and wife team Dinos and Polina Economides opened Zorba's Greek Bistro in 1984. They were the first Greek restaurant in Baton Rouge. The family-owned eatery serves a variety of dishes including cheese saganaki, grilled halloumi, pitta bread, and gyros (YEE-rohs). All these years later, Zorba's is still a great place to get authentic Greek food.
204 N Main St McPherson, KS 67460